If you have internet access and a smart phone or a computer, you can take our lessons from home or your office without coming to school.
You can even take our lesson from your country.
Please consult with us your convenient time for your lesson.
With certified and professionally experienced instructors, we will arrange your customized lesson program to achieve your desired goal.
Any company will benefit from our online employee training programs for your employee's better communication skills.
If you
have a day job and can't afford time to go to school
There is no school conveniently located for you
want to get used to the communication in Japanese before coming to Japan
want to prepare for JLPT examination
need to improve communication at work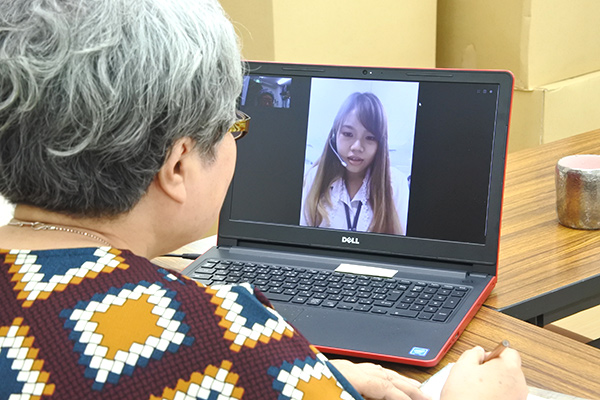 Lesson Hours
60 minutes/one lesson 1-3 times a week
Lesson hours are fixed.
Learning period
You can arrange from one month.
Start day
ANY TIME
Fee (tax included)
Admission: 3,300 / person
Fee for one lesson per person.
Tuition:

| | |
| --- | --- |
| Class size: One student | 4,000yen /lesson /person |
| Class size: 2 to 3 students | 3,000yen /lesson /person |
| Class size: 4 or more students  | 2,500yen /lesson /person |

Payment method

Paypal
Bank transfer
When using Papal, there will be 4.1% Paypal usage fee added to your tuition.
When using bank transfer, please pay the transfer fee.
Notes:
Study materials are not included in the fee. In case you need to buy study materials, you will need to buy them on your own cost.
When you need to cancel a lessen, please contact us before 14:00 Japan time the day before the lesson. The lessons are counted as consumed without cancellations.