2019 Graduates
| | |
| --- | --- |
| Graduate School | 0 |
| University | 0 |
| College | 0 |
| Vocational School | 5 |
| Other School | 0 |
| Employed | 0 |
| Returned to home country | 0 |
Japanese Language Proficiency Test Achievement Passing Result
| | |
| --- | --- |
| N1 | 0 |
| N2 | 1 |
| N3 | 1 |
| N4 (CAFR A2)※ | 0 |
※Note: We include equivalent test level of "J.TEST E level" or "NAT-TEST 4 level in column N4(CEFR A2).
Counseling for next stage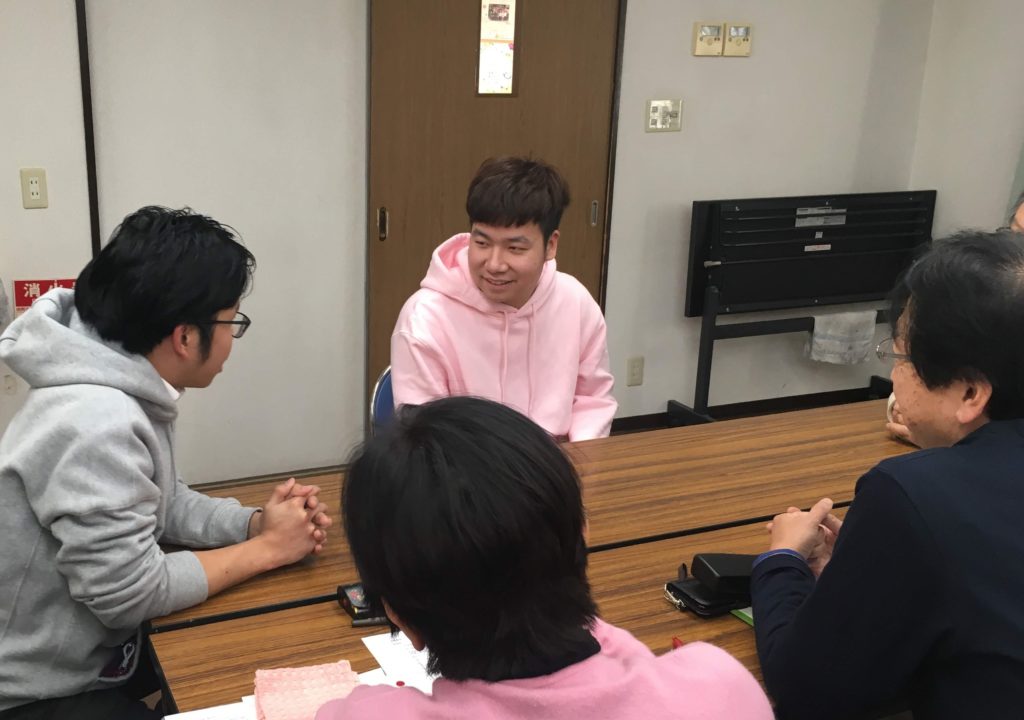 We council each student for next stage school or employment in Kobe Nichigo Japanese Academy. We support students getting into graduate school, university, college, and vocational schools. We recommend appropriate level schools after hearing from each student's study interests. After agreement with students, we prepare each student for examinations for each school of their choice. We also support students who want to be employed as the same way we support students who want to continue studying.
Advising from next stage schools
School guidance are provided at Kobe Nichigo Japanese Academy. Various school come to our school to explain about their courses and give advice on examinations and interview tests.